BetterDocs gives you the freedom to customize the Live Search bar and change its appearance any way you want. Now, let's follow the below guideline to personalizzare la barra di ricerca dal vivo della documentazione in BetterDocs:
Step 1: Configure BetterDocs Settings #
First of all, go to the BetterDocs Settings by navigating to wp-admin -> BetterDocs -> Impostazioni. Successivamente, apri il 'Design' scheda. Ora, premi il tasto "Personalizza BetterDocs" pulsante e verrai reindirizzato alla pagina Personalizza.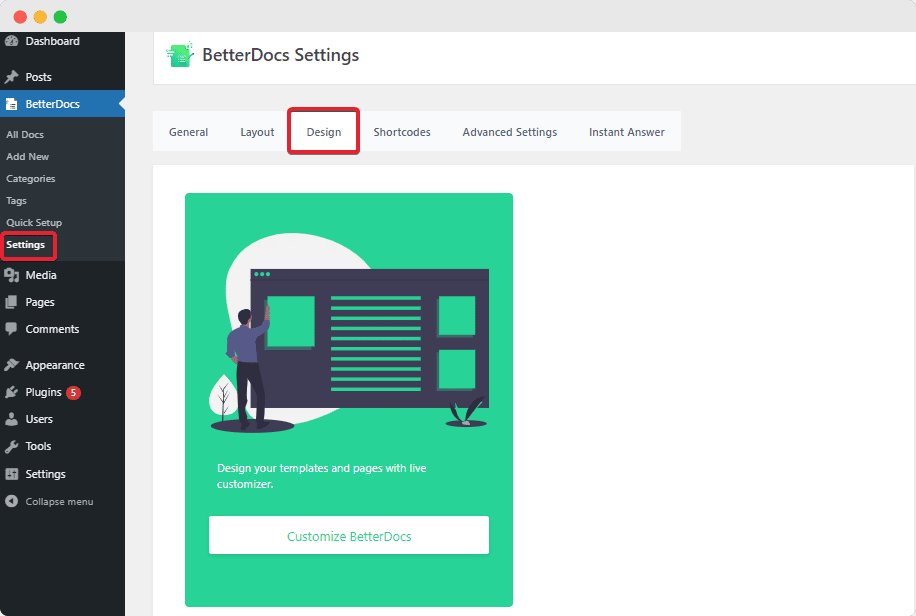 Step 2: Modify Live Search Option #
From 'Customize BetterDocs', you can pick the 'Ricerca diretta' option. You will then find all the styling options to modify the appearance of the Live Search option.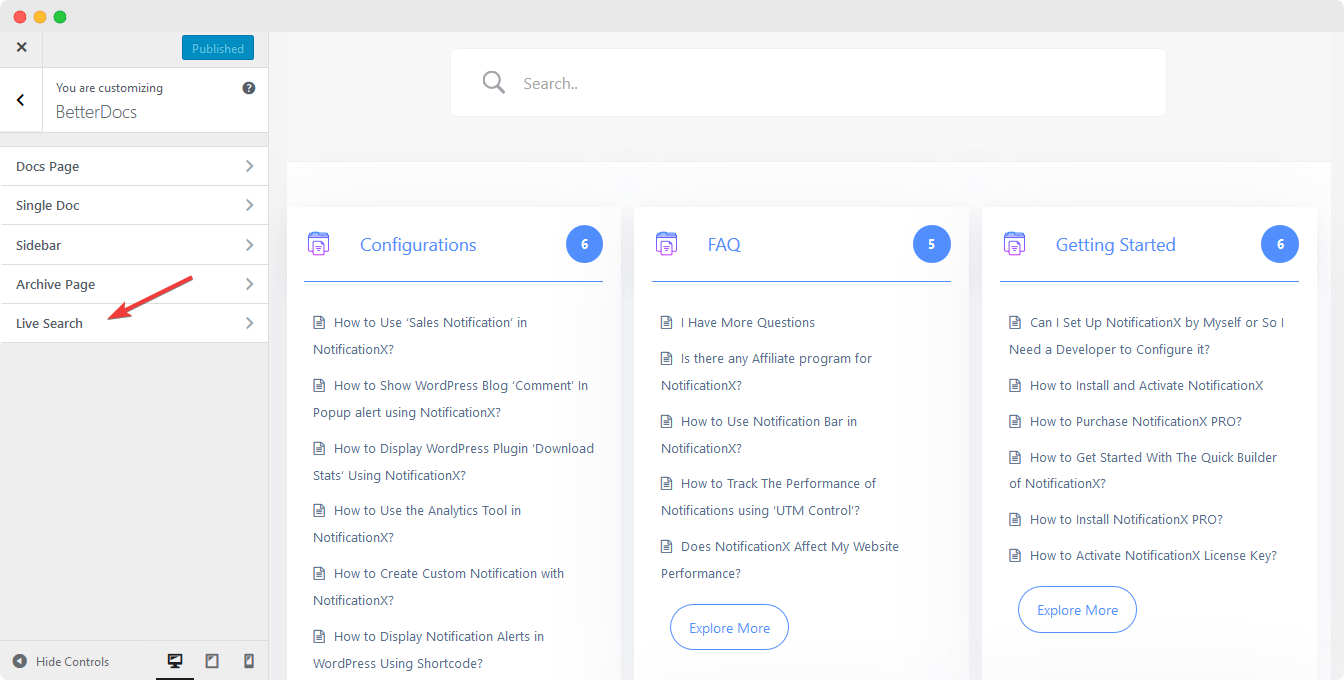 Di default, "Personalizza BetterDocs" ti reindirizza alla pagina di destinazione del documento come anteprima. Quindi, puoi controllare le modifiche apportate in tempo reale.
Afterward, you can go ahead & change the colors for Live Search Background, Search Filed, Search Icon, and many others. If you want, you can even add a 'Immagine di sfondo' e cambia anche le sue proprietà. Inoltre, hai il controllo completo su come desideri "Impostazioni dei risultati di ricerca" per apparire e personalizzare le dimensioni e i colori del contenuto. È possibile modificare la larghezza della casella del risultato della ricerca. Assicurati di premere sul 'Pubblicare' pulsante per salvare le modifiche.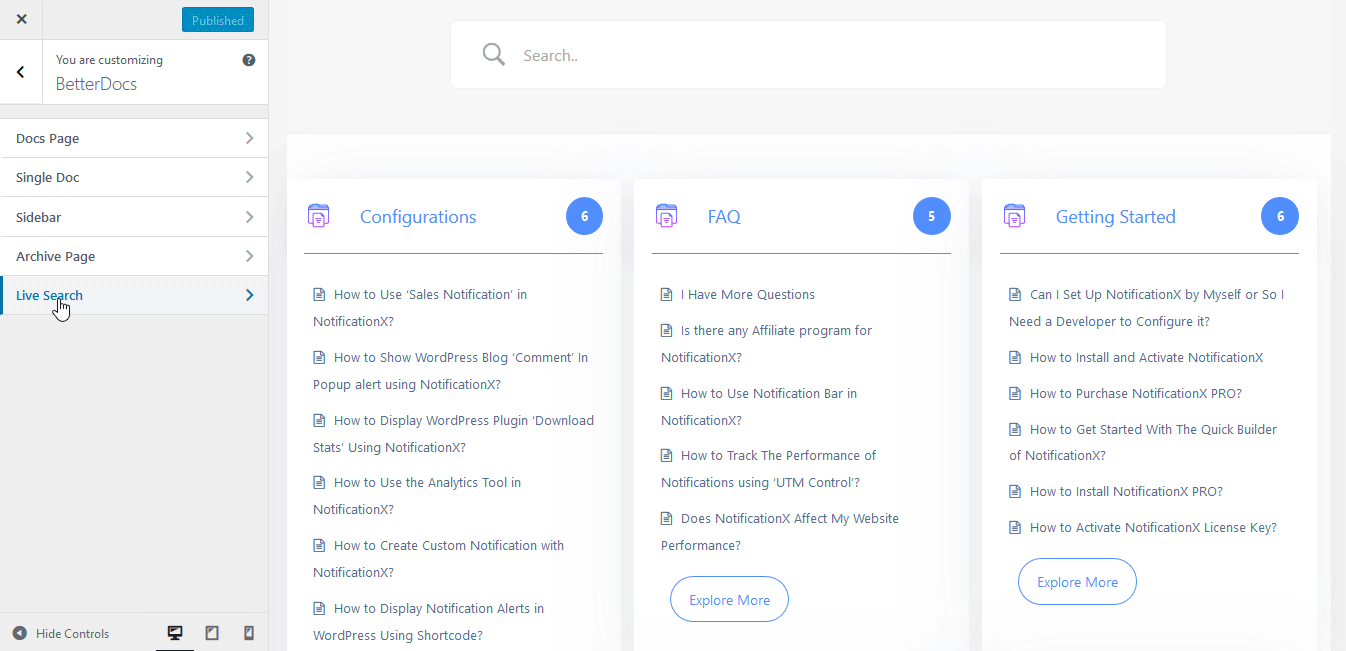 This is how easily you can customize the knowledge base documentation Live Search with BetterDocs and make it more interactive for users.
If you face any difficulties, feel free to contact our support team.