BetterDocs Pro allows you to easily manage all your knowledge base documentation with BetterDocs grid view and default advanced list view. It helps you sort and organize your knowledge base documentation or multiple knowledge bases with an exclusive drag & drop builder facility.
Follow this step by step guideline to find out how to manage BetterDocs Grid View below: 
Step 1: Go To BetterDocs Dashboard Interface #
Open your WordPress dashboard and navigate to BetterDocs→ All Docs. From there, you can see by default your docs are visualized with BetterDocs advanced list view set up. All you have to do is to choose the BetterDocs Grid View option on the top for all of your knowledgeable bases or multiple knowledge bases documentation.  
Nota: Grid View Layout is a feature that is available with BetterDocs Pro. So, to get Grid View Layout, make sure BetterDocs Pro is activated and installed on your WordPress dashboard.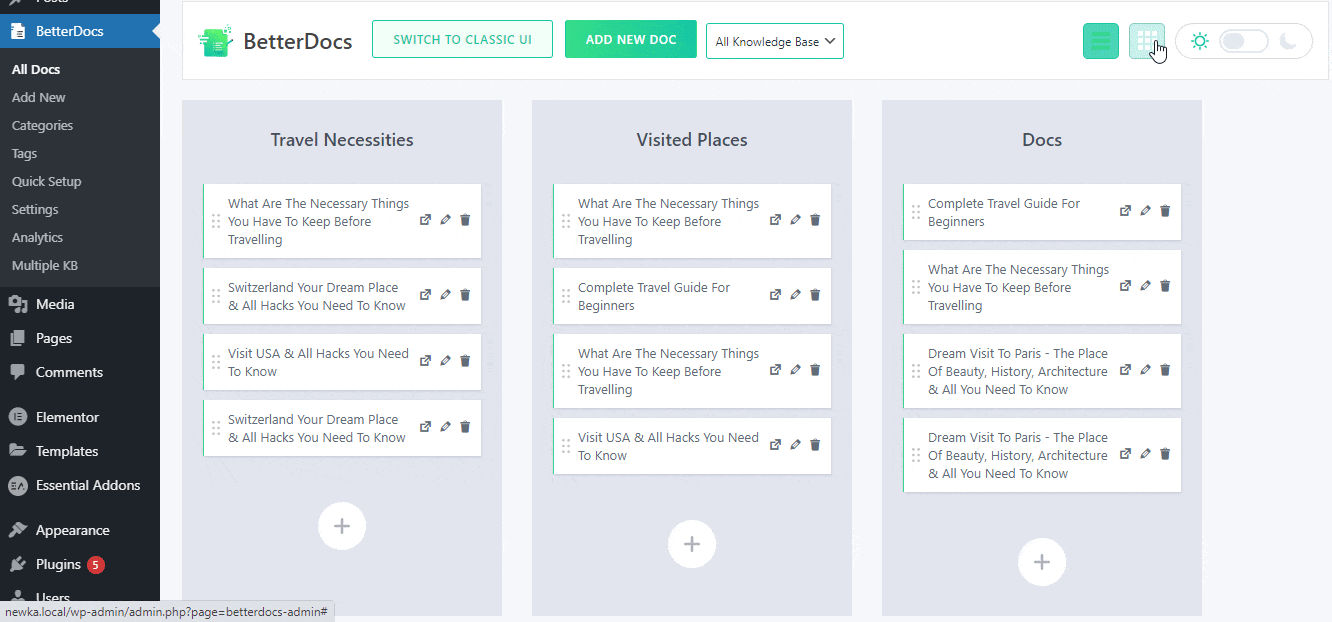 Step 2: Sort Documentation With Grid View #
From BetterDocs Dashboard Interface, you can now sort all your knowledge base documentation using BetterDocs grid view with simple drag & drop. 
Nota: If you want, you can know more detail about BetterDocs modern UI with drag & drop builder works in this linked documentation.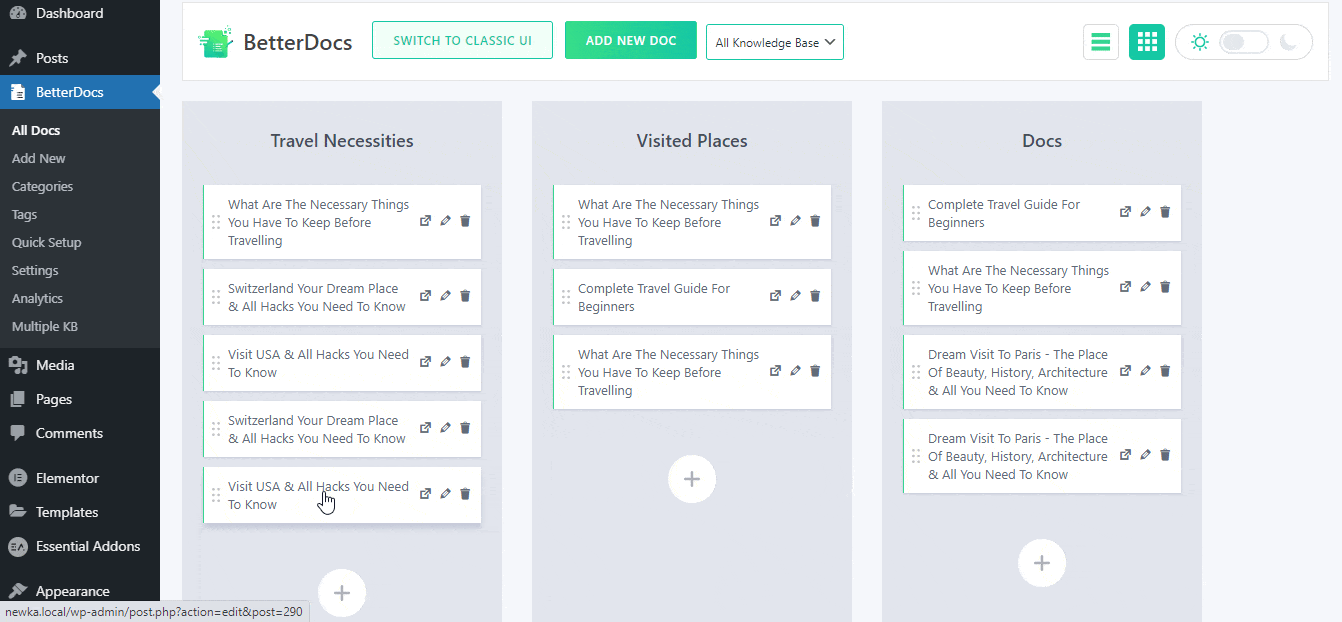 Moreover, if you are maintaining multiple knowledge bases with BetterDocs, then check at the top menu of the "All Knowledge Base" option with a drop-down menu.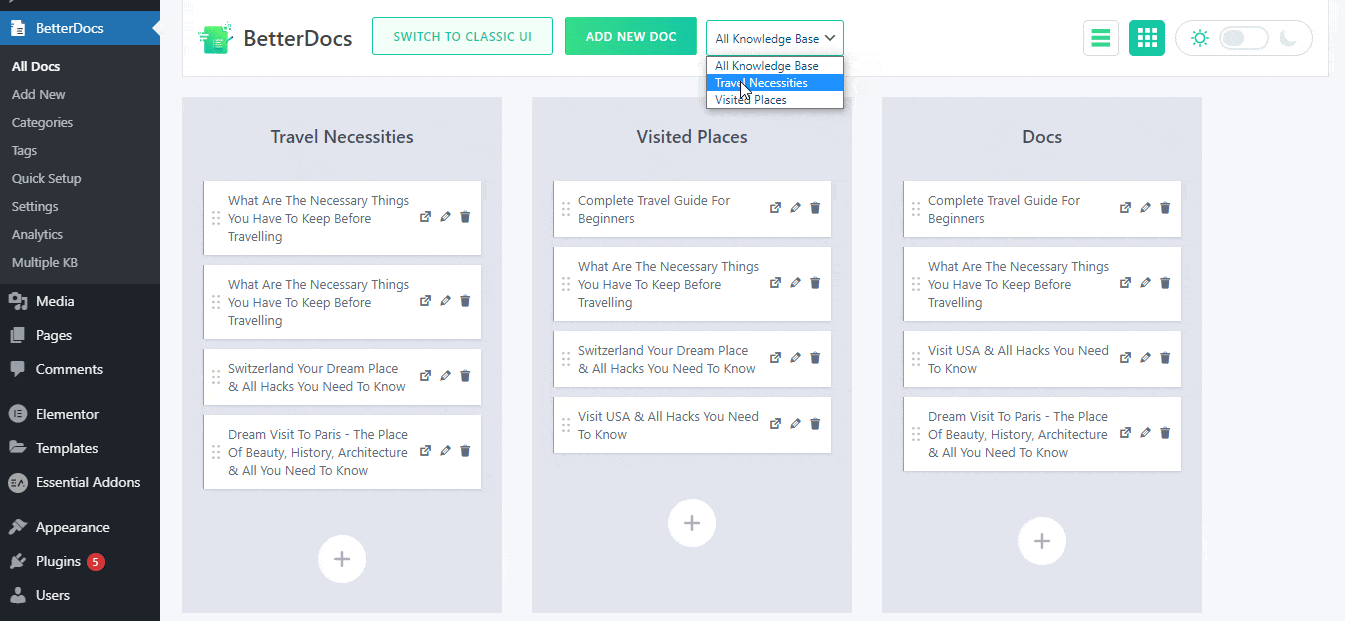 Select your preferred knowledge base site from there and start organizing your online documentations as per your preferences. Additionally, if you want you can directly add new documentation using the 'Add New Doc' option on the top menu.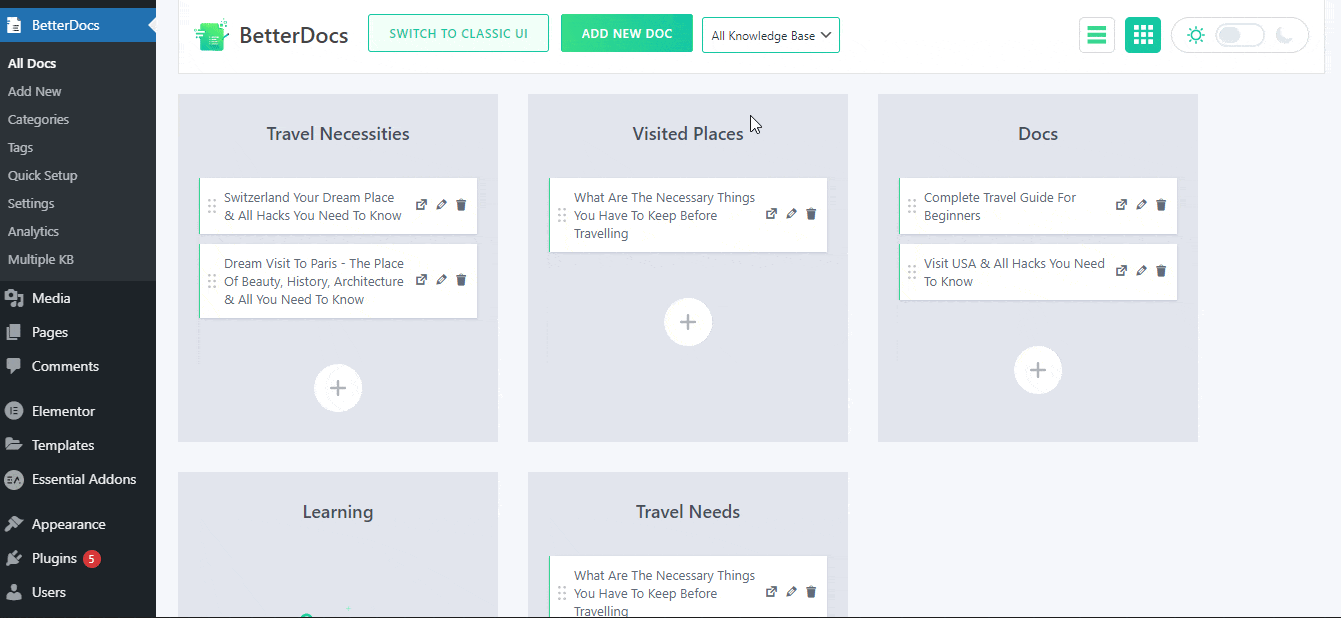 This is how easily you can manage all knowledge bases documentation with this advanced BetterDocs Pro Grid View option.
If you face any difficulties, feel free to contact our support team.