How To Configure Documentation Homepage with BetterDocs #
BetterDocs comes with a default Documentation Page Layout. However, you can choose to disable it at any moment and use your own layout.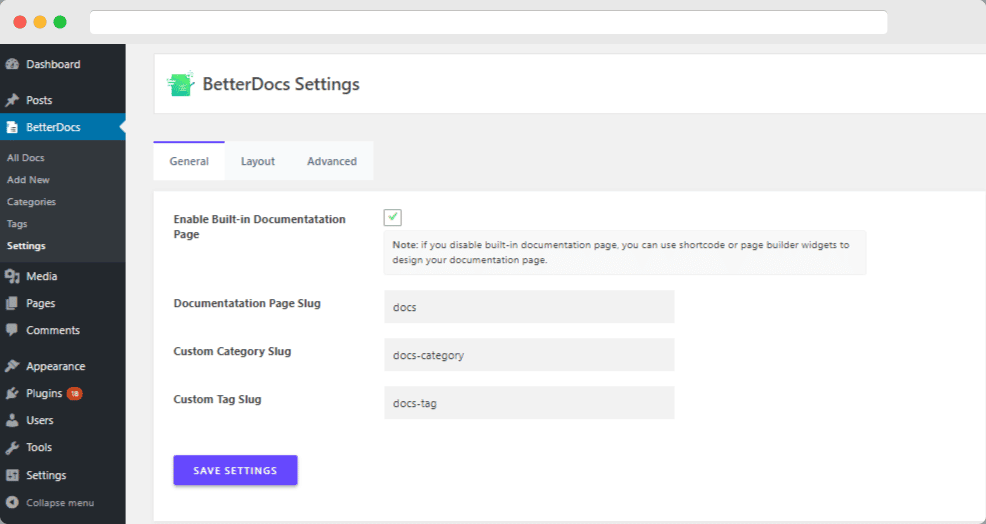 Configure Layout for Documentation HomePage
Open your WordPress Dashboard and navigate to

BetterDocs>>Settings>>Layout.

From here you can toggle on/off Live Search, Masonry Layout, Post Count and the Explore More Button. If you wish to use any other Button label, simply write in the text inside the 'Button Text' field. 

You can also adjust the number of columns and the number of posts under each column.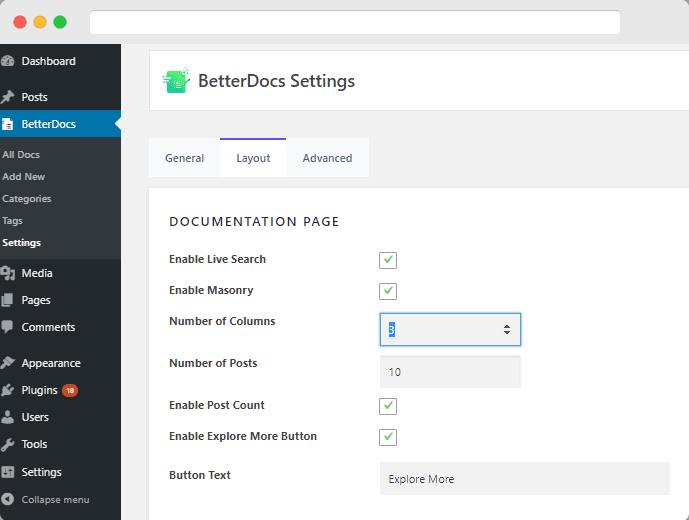 Add Styling to the Documentation Homepage #
To adjust styling for the Documentation Homepage, open your WordPress Website and navigate to BetterDocs>>Settings>>Design. From there hit the "Customize BetterDocs" button.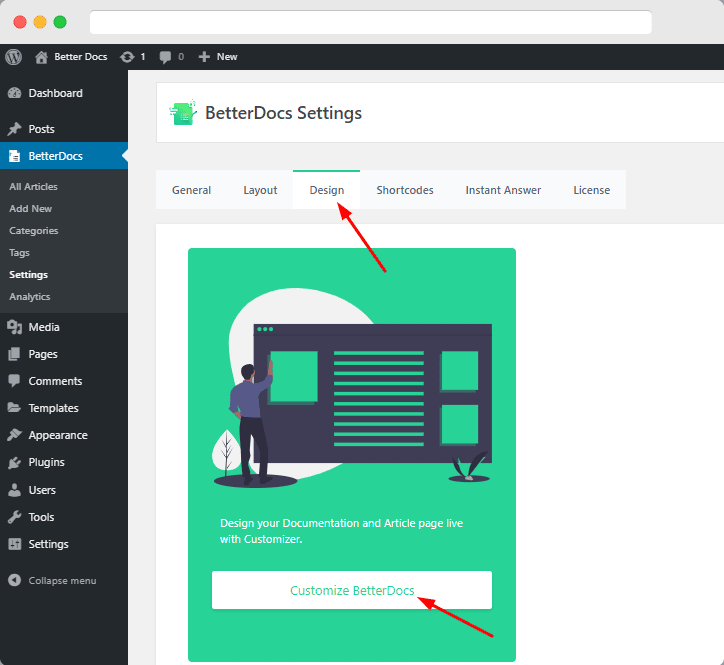 You will be taken to the Customizer Tab. From there hit the "Docs Page" Tab.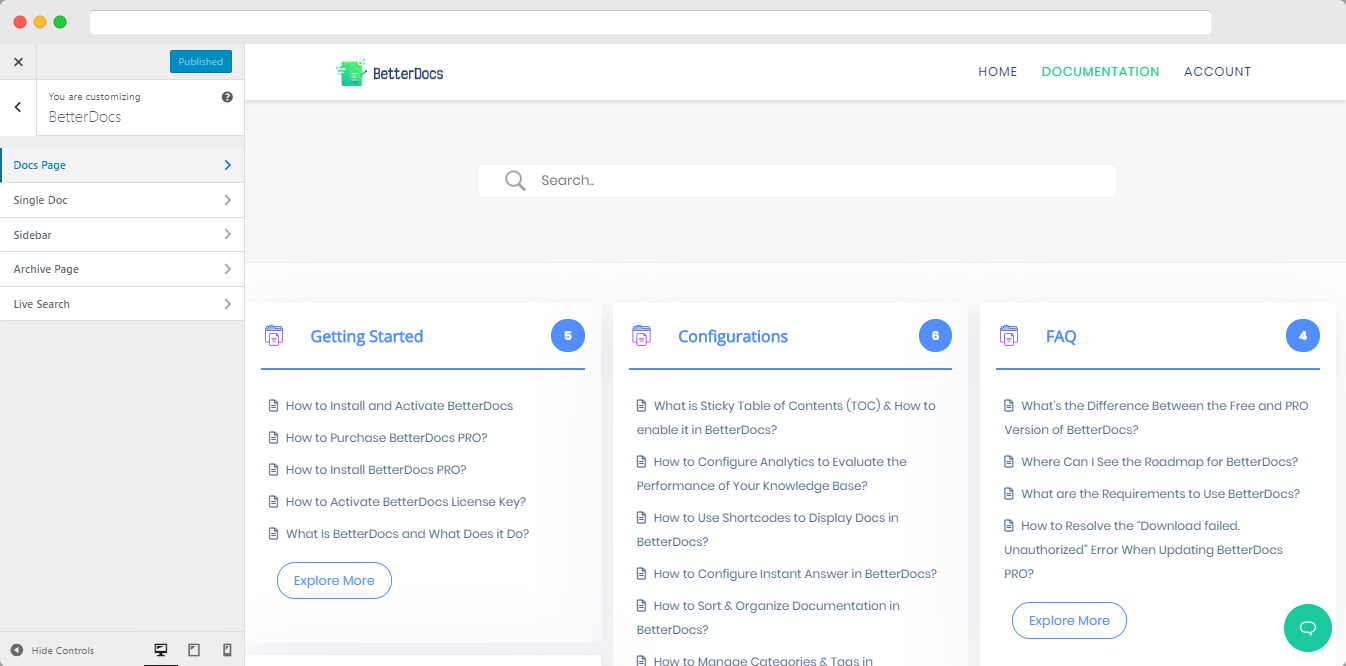 From there you can adjust the layout, background color, typography, width, spacing, font size color, and every other thing.
If you face any issues, feel free to contact our Support Team.
How To Configure Documentation Homepage with BetterDocs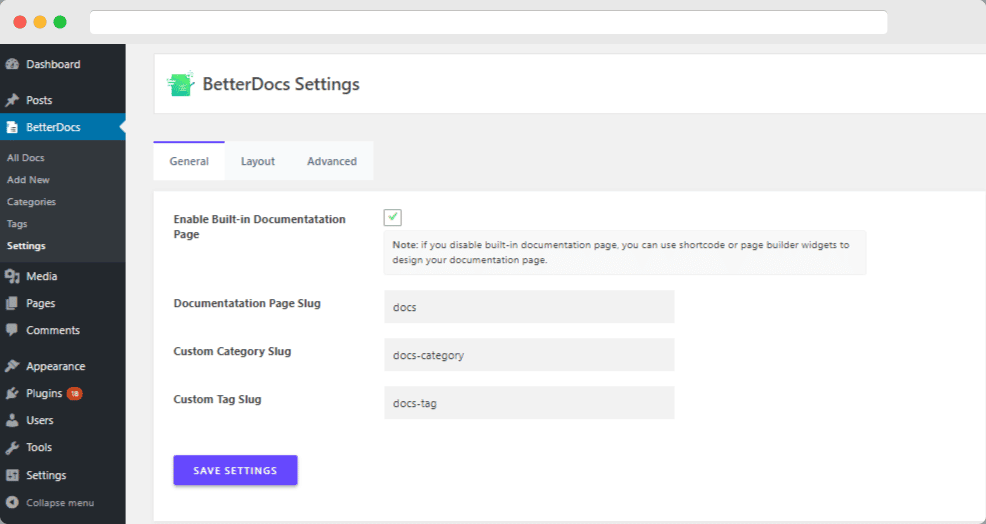 How To Configure Documentation Homepage with BetterDocs https://youtu.be/OgkTRxkdwKc BetterDocs comes with a default Documentation Page Layout. However, yo