BetterDocs allows you to change slug for your doc page and gives you full freedom to make changes. Follow this simple guideline to find out how to change slug for the doc page in BetterDocs:
You can change Slug for Documentations page from BetterDocs Settings. To do so, go to your WordPress Dashboard and navigate to wp-admin → BetterDocs → Settings.
From the 'General' tab, you will find the options to change Documentation Page Slug, Category & Tag Slugs as well. By default, the Doc page slug is set to 'docs'. You can easily go ahead and give it any name you want. Afterward, make sure to hit the 'Save Settings' Button.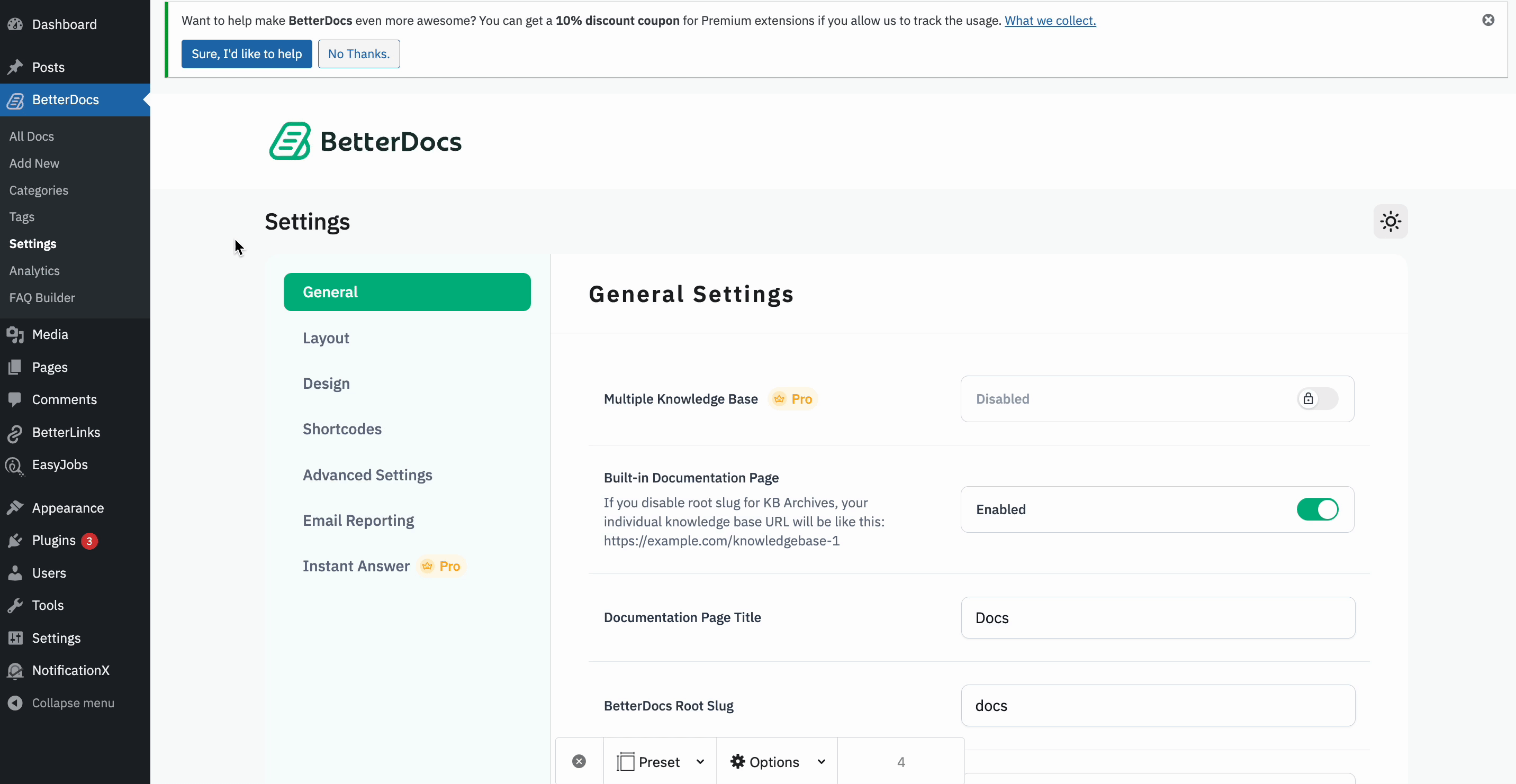 By using BetterDocs, this is how you can change the slug for your doc page easily and make it the way you want for your knowledge base visitors.
If you face any difficulties, feel free to contact our support team.