BetterDocs PRO comes up with a Modern User Interface offering a drag-and-drag-and-drop builder. So, you can easily use it to organize your content and create a stunning knowledge base in minutes.
By default, you will find the Modern UI in BetterDocs PRO when you move to the 'All Docs' tab. Hit the 'Switch to Classic UI' button to go back to the 'Classic WordPress' interface. If you click on the 'All Articles' button, you will then find the modern interface.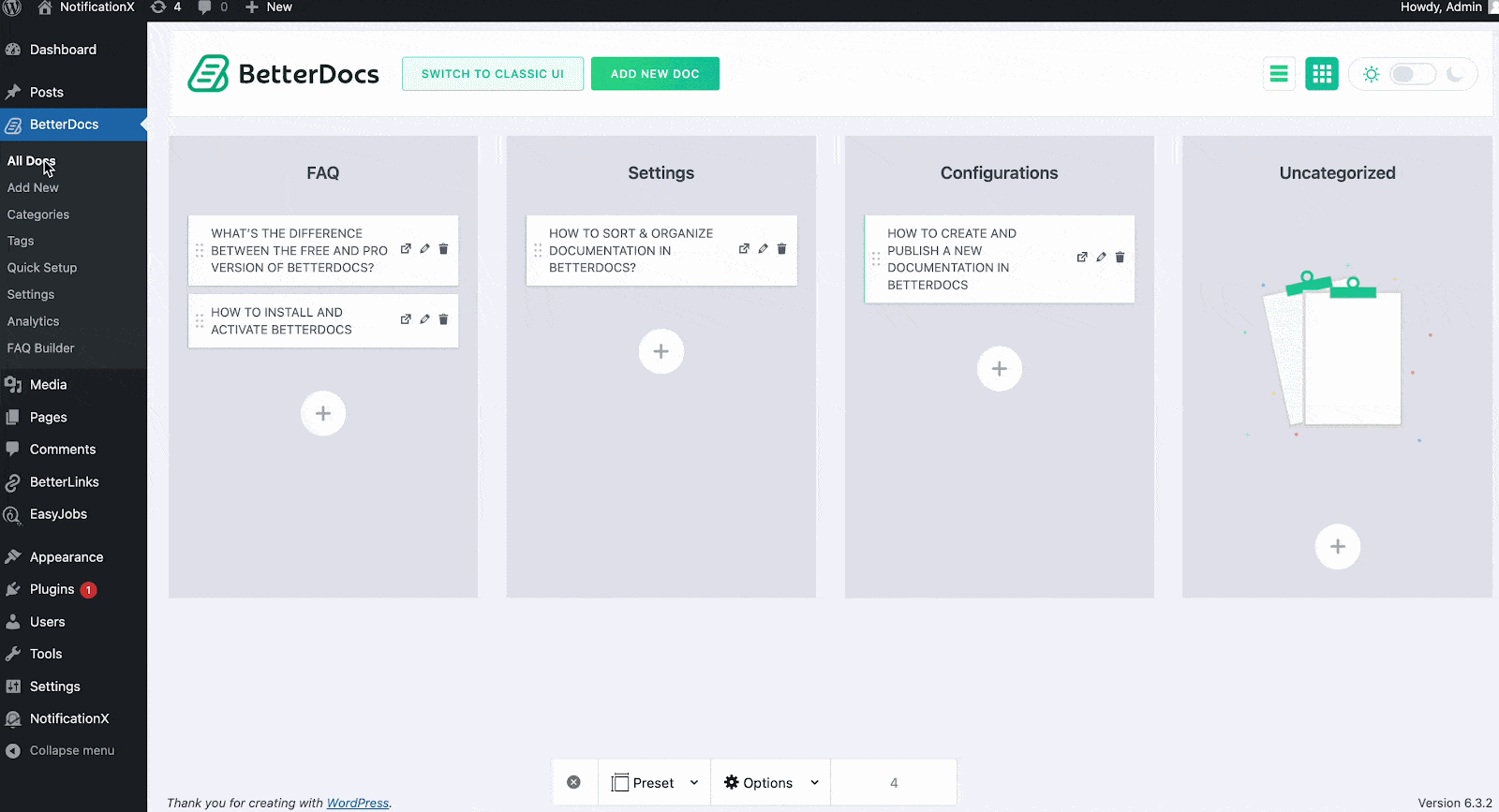 Getting stuck? Feel free to contact our support team for further assistance.