BetterDocs allows you to use Shortcodes to display your Documentations on any page you want. To find the shortcodes, you will have to go to your WordPress Dashboard and then, navigate to wp-admin -> BetterDocs -> Settings. Then, simply just switch to the 'Shortcodes' tab.
Step 1: Configure BetterDocs Settings #
From the 'Shortcodes' tab, you will find shortcodes for different types. You can pick any shortcodes of your choosing from these options: Category Grid, Category Box, Category List, Search Form, and Feedback Form.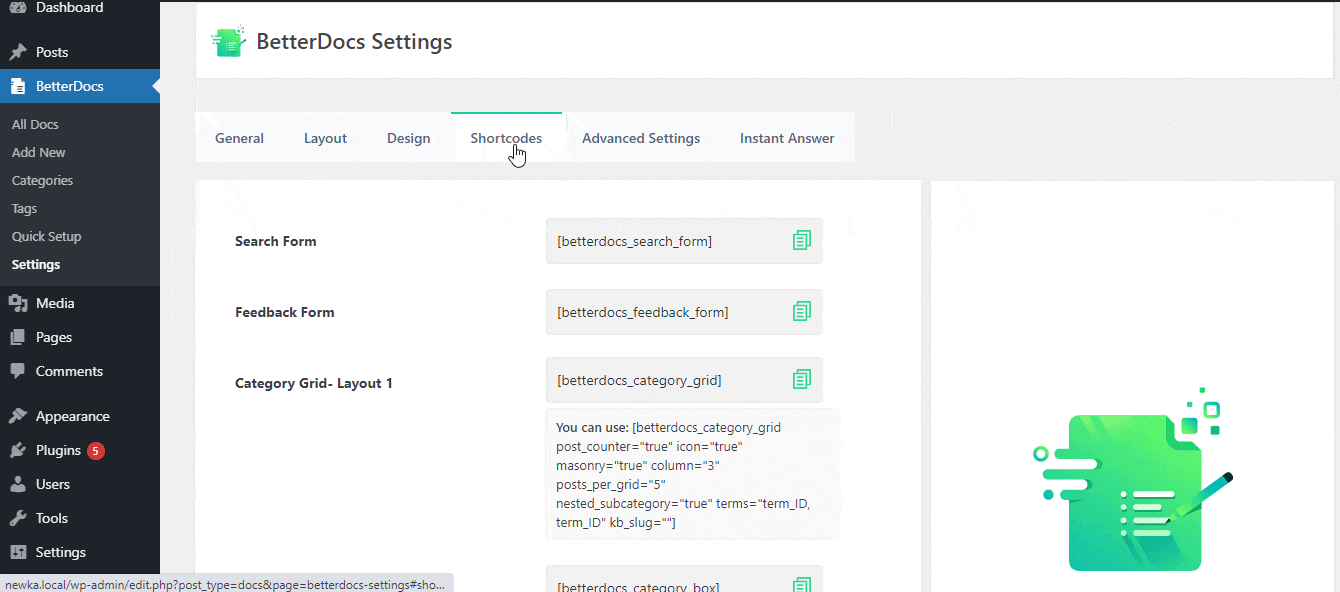 Step 2: Copy & Use Shortcodes #
You can simply just copy any of these Shortcodes and place them on your page. Depending on the Shortcode you have chosen, it will be then displayed on that particular page.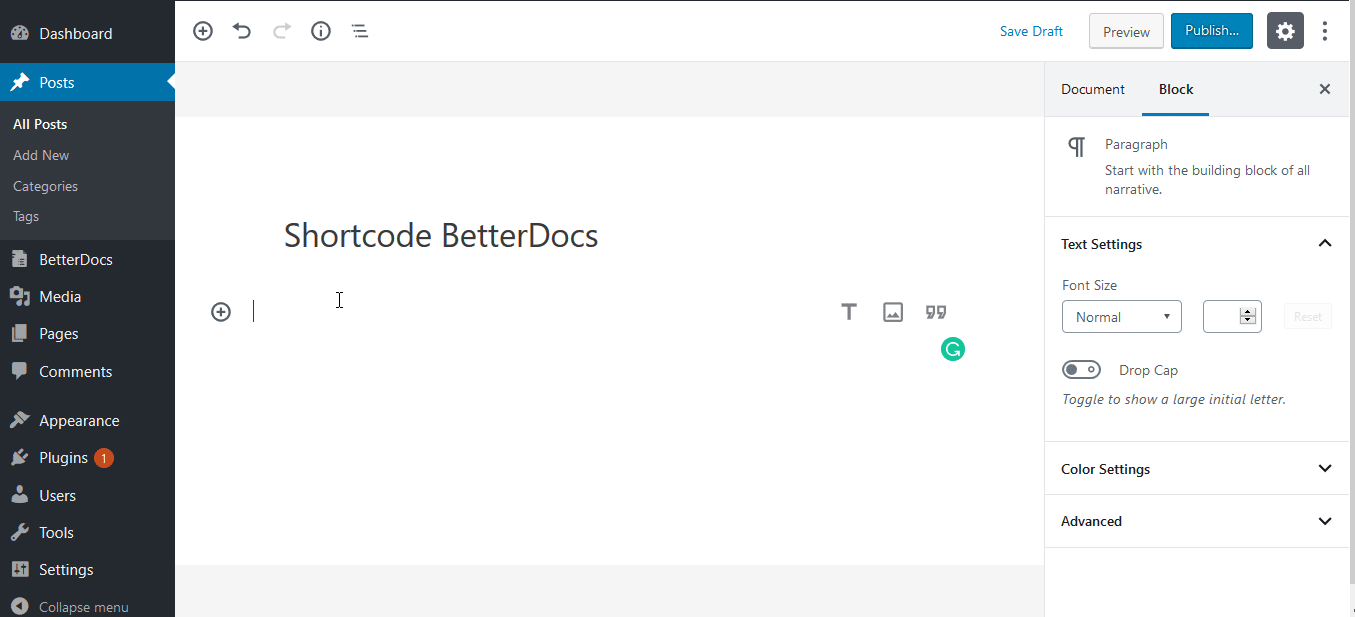 This is how simply you can visualize your documentation on any of your WordPress site pages or posts using BetterDocs shortcodes. 
If you face any difficulties, feel free to contact our support team.