You can now migrate to BetterDocs from your existing documentation plugin with just one click. BetterDocs supports the following Knowledge-base plugins from which you can seamlessly migrate from Echo Knowledge Base, BSF Docs, weDocs, and PressApps Knowledge Base.
For the purpose of this documentation, we are going to show how to migrate your existing articles from Echo Knowledge Base plugin to BetterDocs. This is how your existing documentation will look like in the WordPress Dashboard: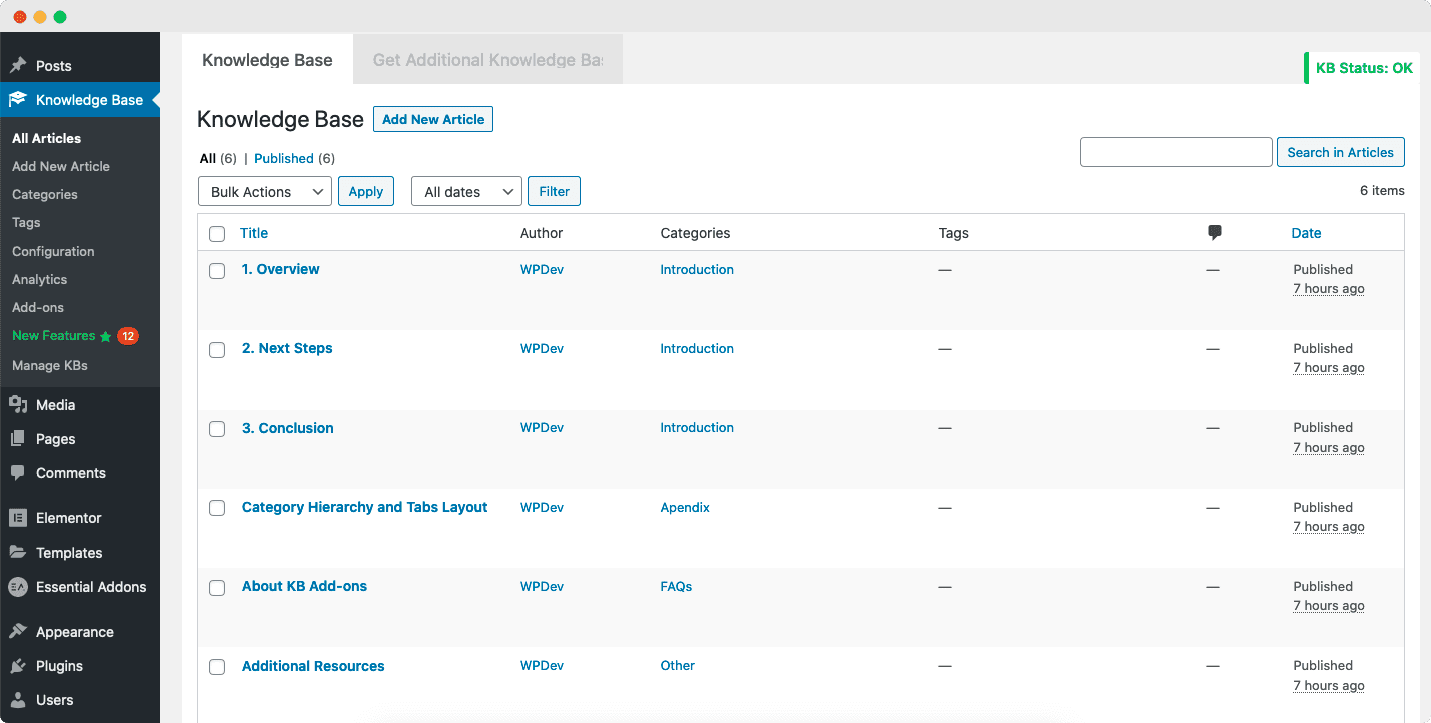 Once you have installed BetterDocs, you will be redirected to the 'Quick Setup' wizard. From the 'Quick Setup' wizard, you can simply import your existing knowledge base to BetterDocs with just a couple of clicks. From the 'Migration' tab, make sure to mark the checkbox to start your migration from your existing Knowledge Base solution. After you have done that, simply just finish all the other steps and you will be all set to go.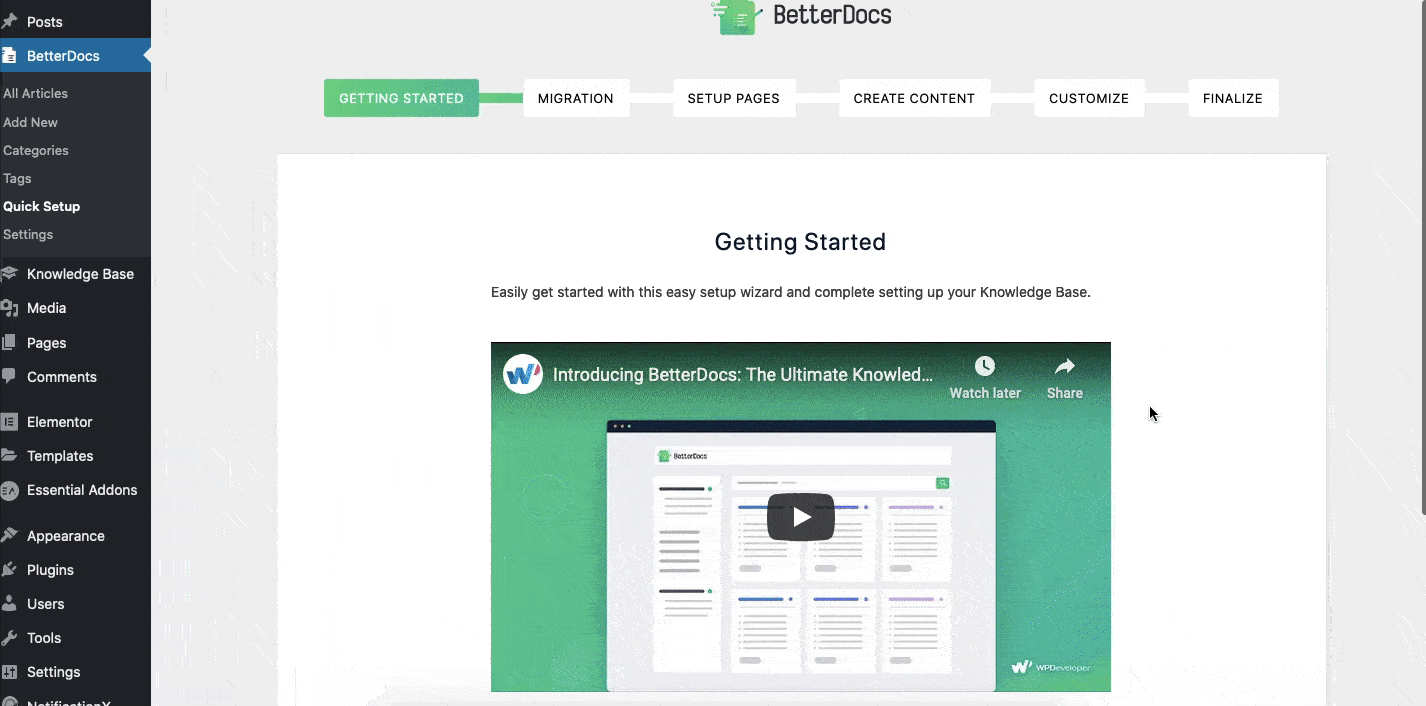 After the migration is complete, all the articles from your previous Knowledge base plugin will appear in the BetterDocs -> All Articles section. This is how they will look like: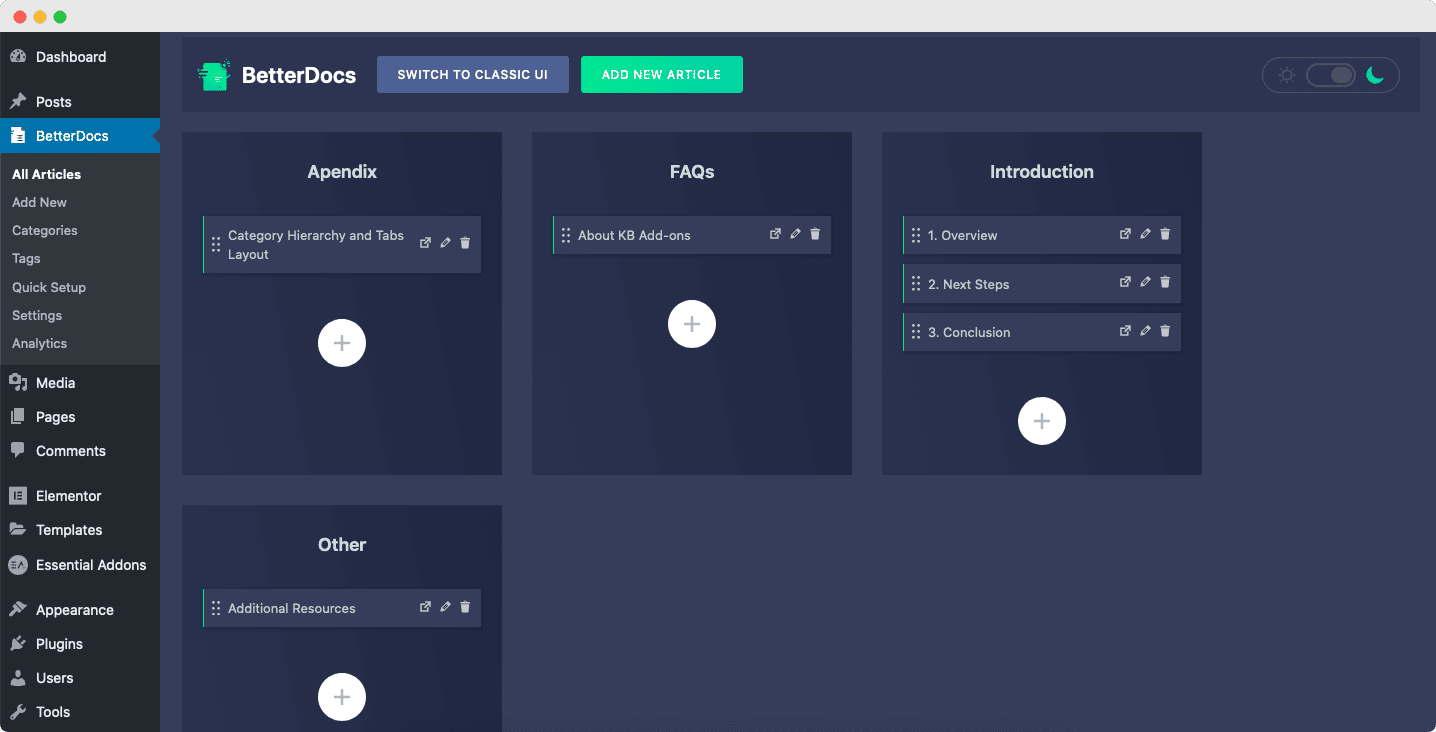 To avoid any sort of conflict, your existing third-party documentation plugin will be automatically deactivated and their existing docs will be ready to migrate to BetterDocs. You can then easily assign categories and tags to the articles and organize them the way you want.
If you are looking to migrate from other existing Knowledge base solutions to BetterDocs, you can check out this documentation or contact our support for more assistance.