Please make sure that you have enabled 'Table of Content' from BetterDocs Settings. You can do that by navigating to WordPress Dashboard -> BetterDocs -> Settings -> Layout -> Single Doc. If the 'Enable Table of Content' isn't checked make sure to check it and then hit on 'Save Settings' button.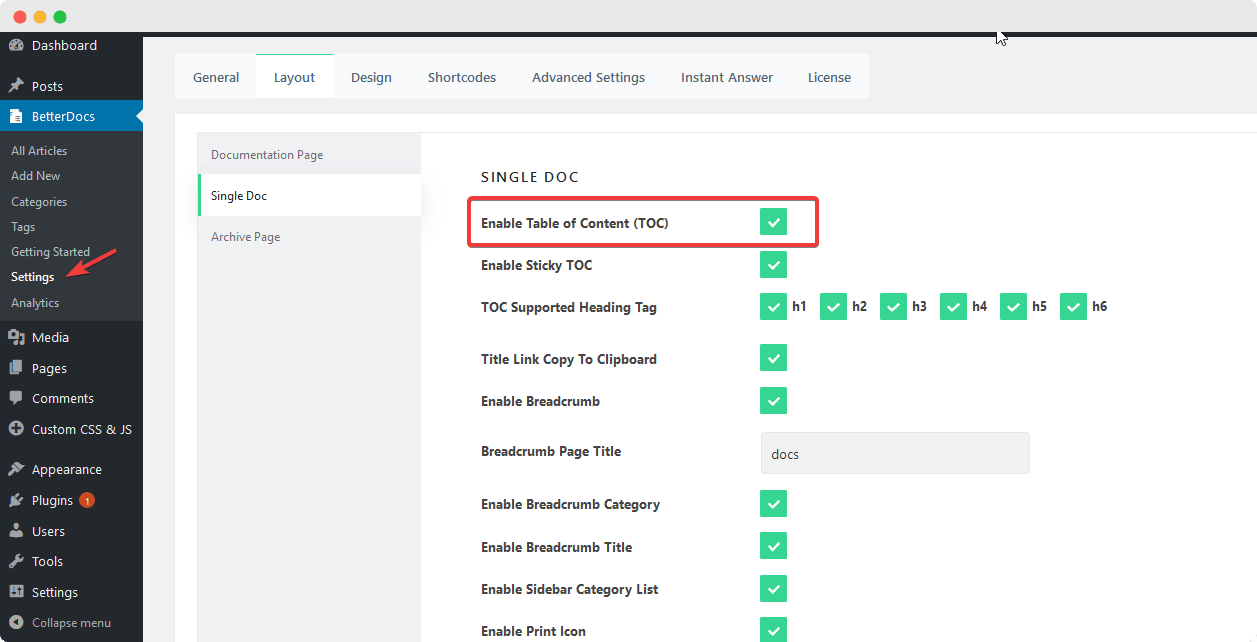 Besides, make sure that you have enabled the 'TOC Supported Heading Tag' which you want to display in Table of Content.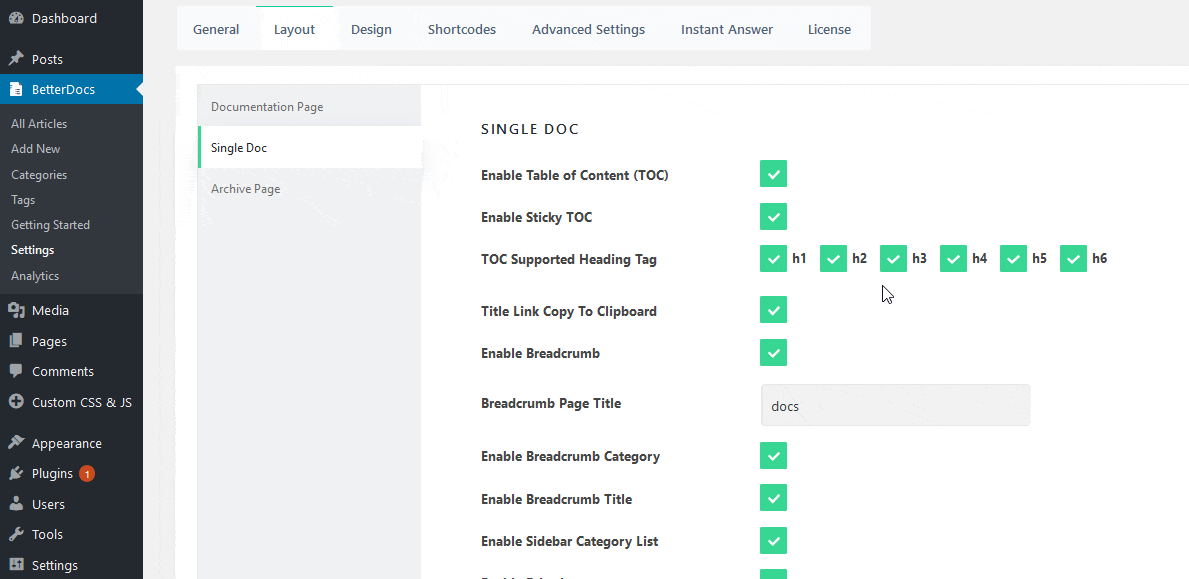 This is how you can easily generate Table of Content for your Knowledge Base with BetterDocs.