BetterDocs PRO gives you the freedom to manage user roles & capabilities based on certain criteria. By configuring this User Role Management, you can define what a specific user can and cannot do in terms of BetterDocs Settings. You can decide whom you want to allow writing BetterDocs articles or access BetterDocs Settings & Analytics. Follow this below guideline to check how you can manage user roles in BetterDocs:
To Configure the BetterDocs Role Management, navigate to your WordPress Dashboard -> BetterDocs -> Settings -> Advanced Settings. You will find three types of user role capabilities: 'Write Articles', 'Edit Settings' & 'Check Analytics'. You can easily go ahead and assign certain User Roles to specific capabilities. After you have done so, make sure to hit the 'Save Changes' button.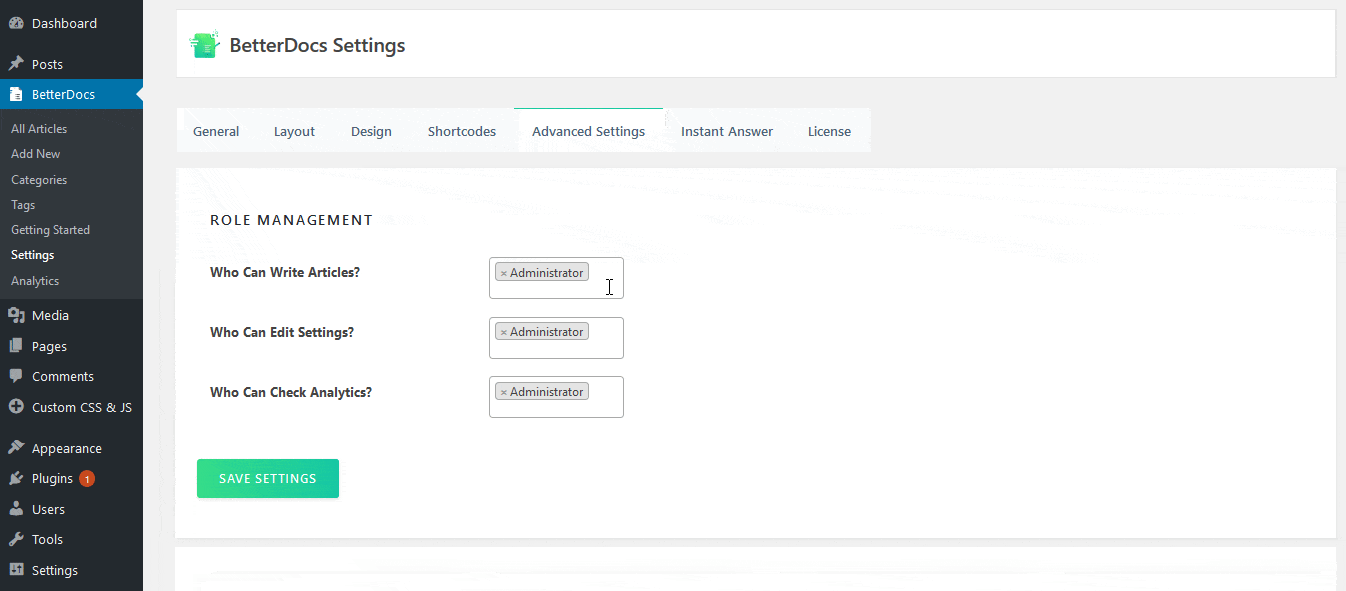 Suppose, you have given the 'Editor' access to write Articles & check Analytics, then they will only have these capabilities. They won't be able to Edit BetterDocs Settings. You can check out this gif below to see how it works for an Editor based on the permissions given: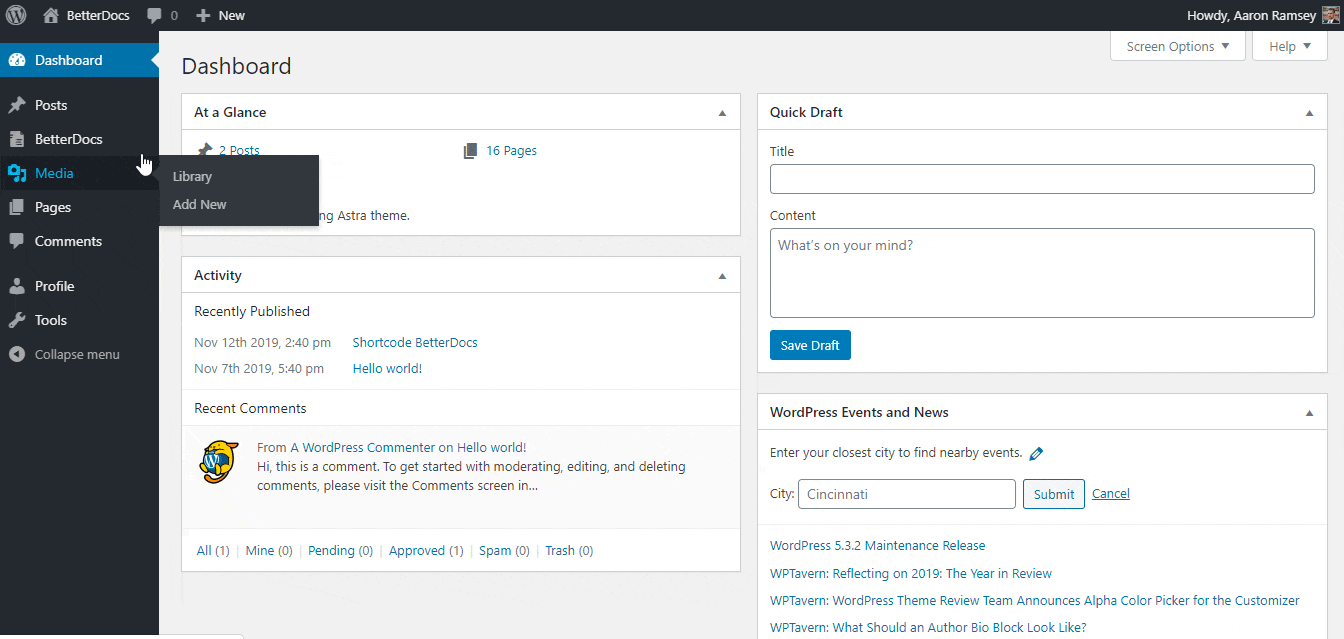 This is how you can easily manage User Roles and permit certain user roles the capabilities to change the BetterDocs Settings.
Getting Stuck? Feel free to reach out to our dedicated Support Team and we will help you out with your queries.