Check out this following guideline to Migrate Docs to BetterDocs from your Existing plugin:
First of all, go to your WordPress Dashboard -> Tools -> Export. Then, export the Docs from this section. Depending on the plugin you are using, the 'Docs' can be called either Knowledge Base, Articles, Docs or others. Simply just Download the export file.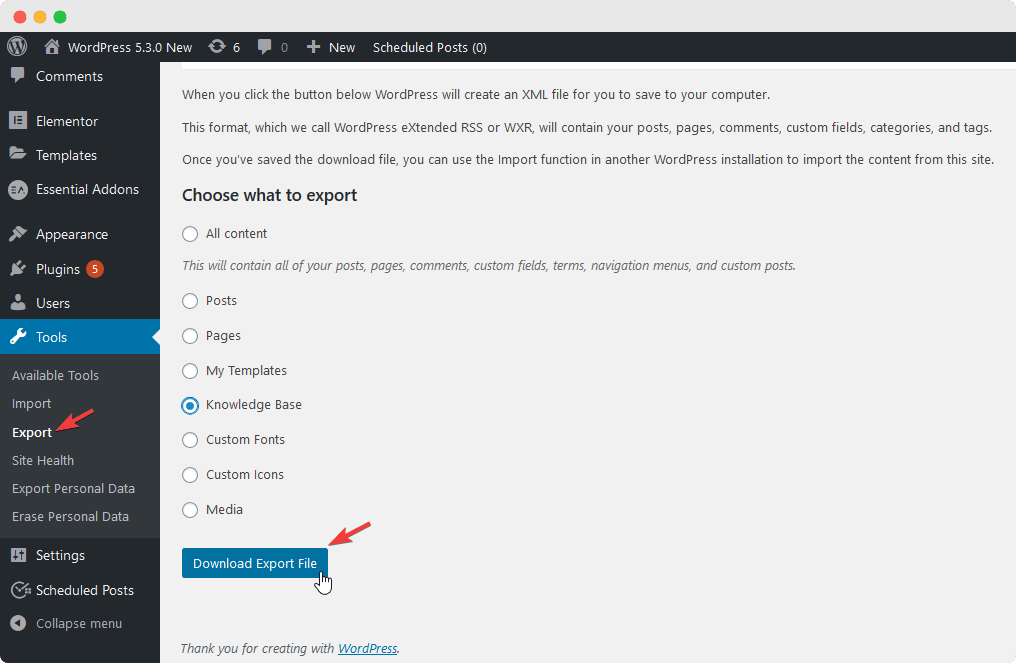 After doing so, edit the .XML file you have downloaded on your computer. You can use Notepad or Sublime Text or any other software to open it. Afterward, search this term: post_type
Note: Make sure to make a copy of the .XML file you have downloaded as a Backup just in case anything goes wrong.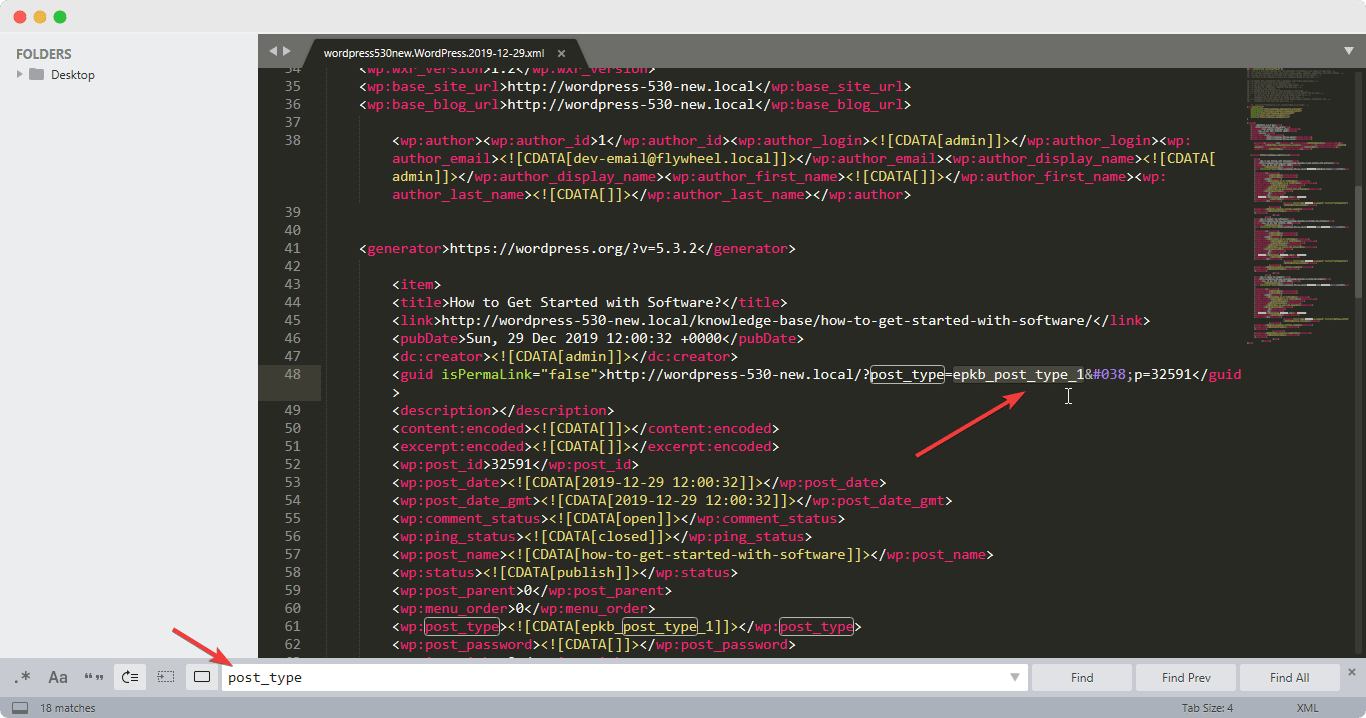 The post type of your Documentation plugin would be after = part and before the & symbol. So, for this example, the post type would be: epkb_post_type_1. Now, let's replace the 'epkb_post_type_1' text you find to 'docs' which is default post type of BetterDocs.
For 'Category Domain', replace all the 'epkb_post_type_1' with 'doc_category' and for tags, replace them with 'doc_tag'.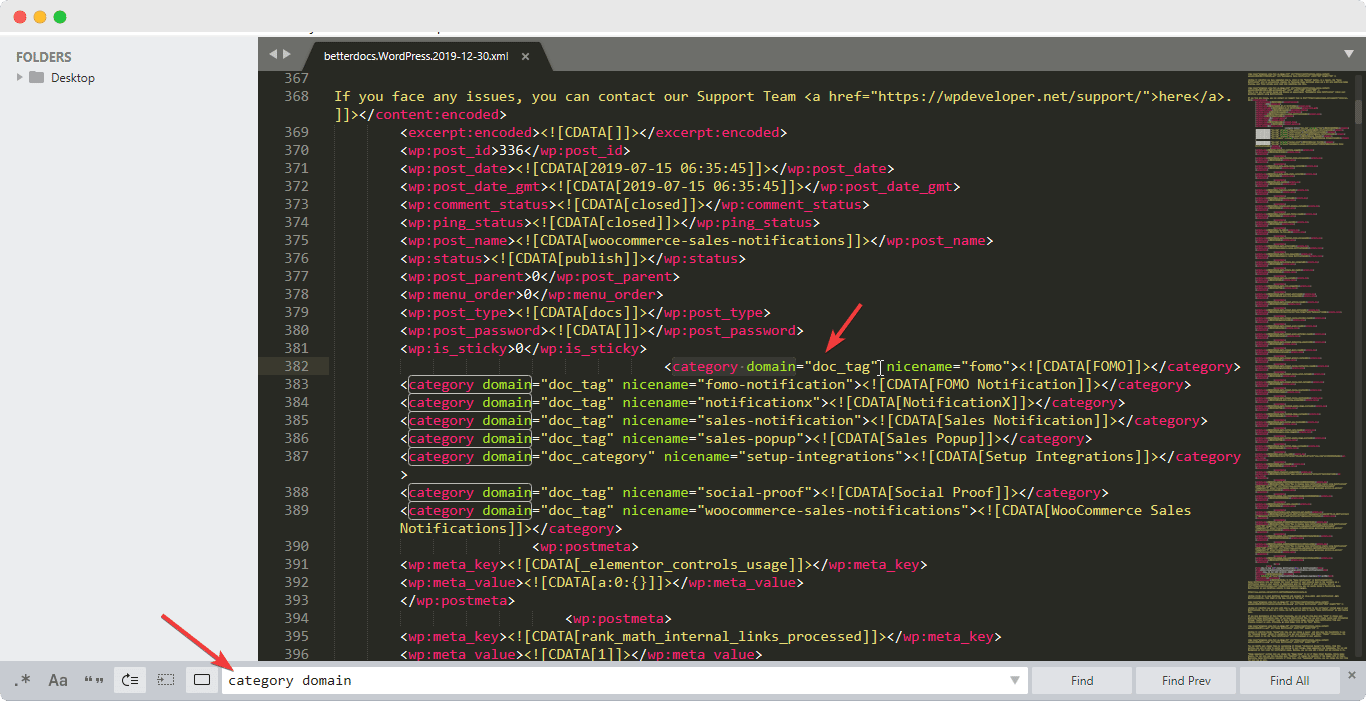 After you have finished doing so, simply just save the file. Before completing the next step, make sure that you have BetterDocs plugin installed. Let's go to your WordPress Dashboard -> Tools -> Import and import the .XML file to your WordPress site.
You will then see all the articles appearing under BetterDocs. Thus, you can migrate docs to BetterDocs from another knowledge base plugin in WordPress.
Getting Stuck? Feel free to reach out to our dedicated Support Team and we will help you out.